Into The Inferno
We are developing a first-person dungeon-crawler game called Into The Inferno, with a planned launch Fall 2023. To learn more, check out our videos.
Into The Inferno is a retro-style first-person dungeon crawler RPG.
Six years ago, a mine near your town exploded, killing eleven brave miners whose bodies were never recovered. The mine has been burning ever since, and demons have been spotted in the area.
A neighbor witnessed children from your town being kidnapped by demons, and it's up to you do delve into the mines and rescue them, if it's not already too late.
Lead a party of four adventurers through the wilderness, a hostile Orc village, a town of violent Gnolls, and many levels of winding caverns and burning brimstone tunnels. Gather experience and equipment to improve your chances of defeating the demon horde to rescue the children and return them home where they belong. Help recover the remains of the lost miners to give their families closure, and eliminate the demon threat once and for all.
Wishlist Into The Inferno on Steam today!
Beast Dungeon
Released in 2023 and available on Steam, Beast Dungeon is a classic roguelike dungeon crawler.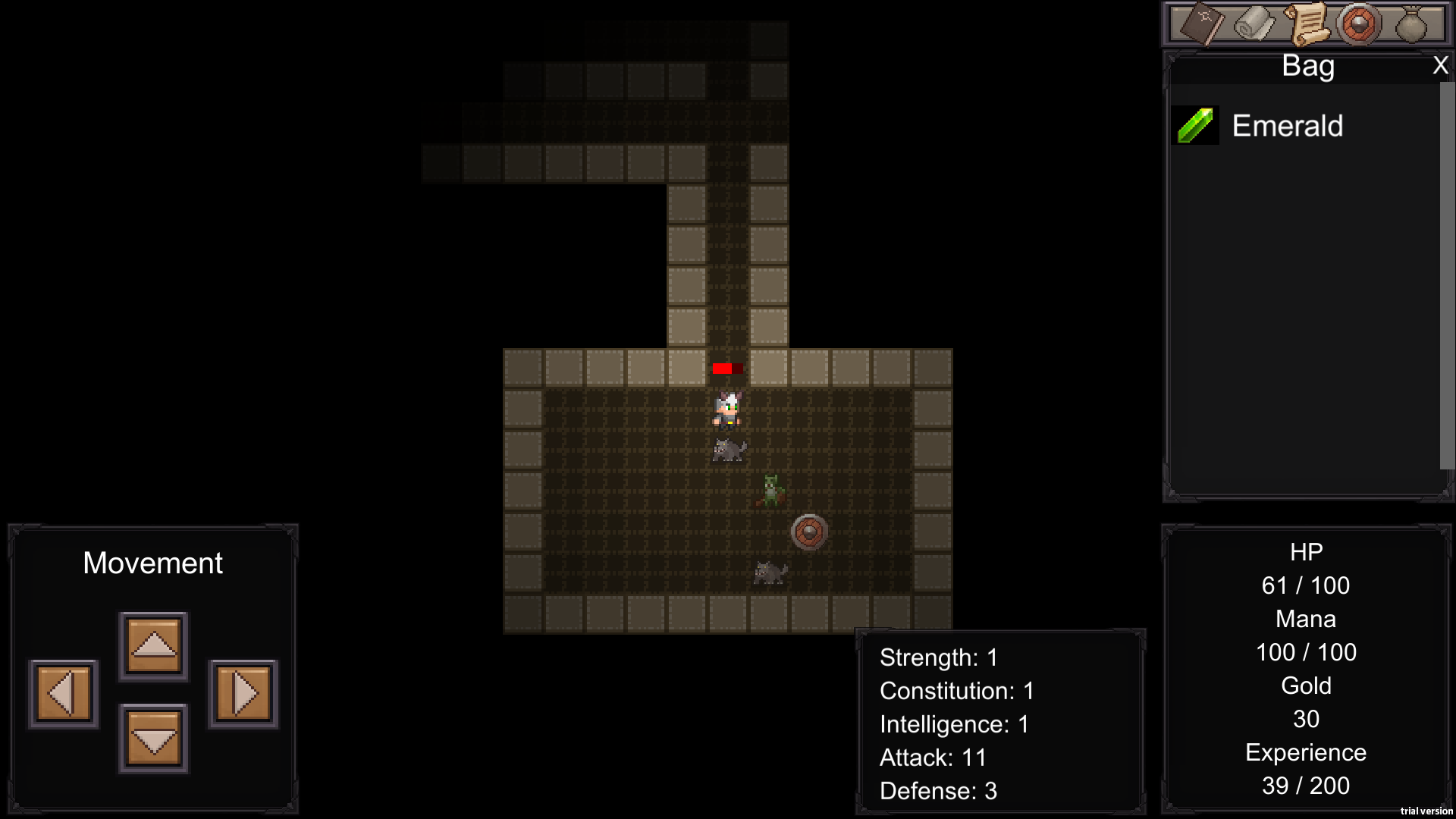 Across Kiloparsecs
Across Kiloparsecs is a science fiction visual novel currently in development. Release is planned for 2024.
A demo is currently available on Itch.io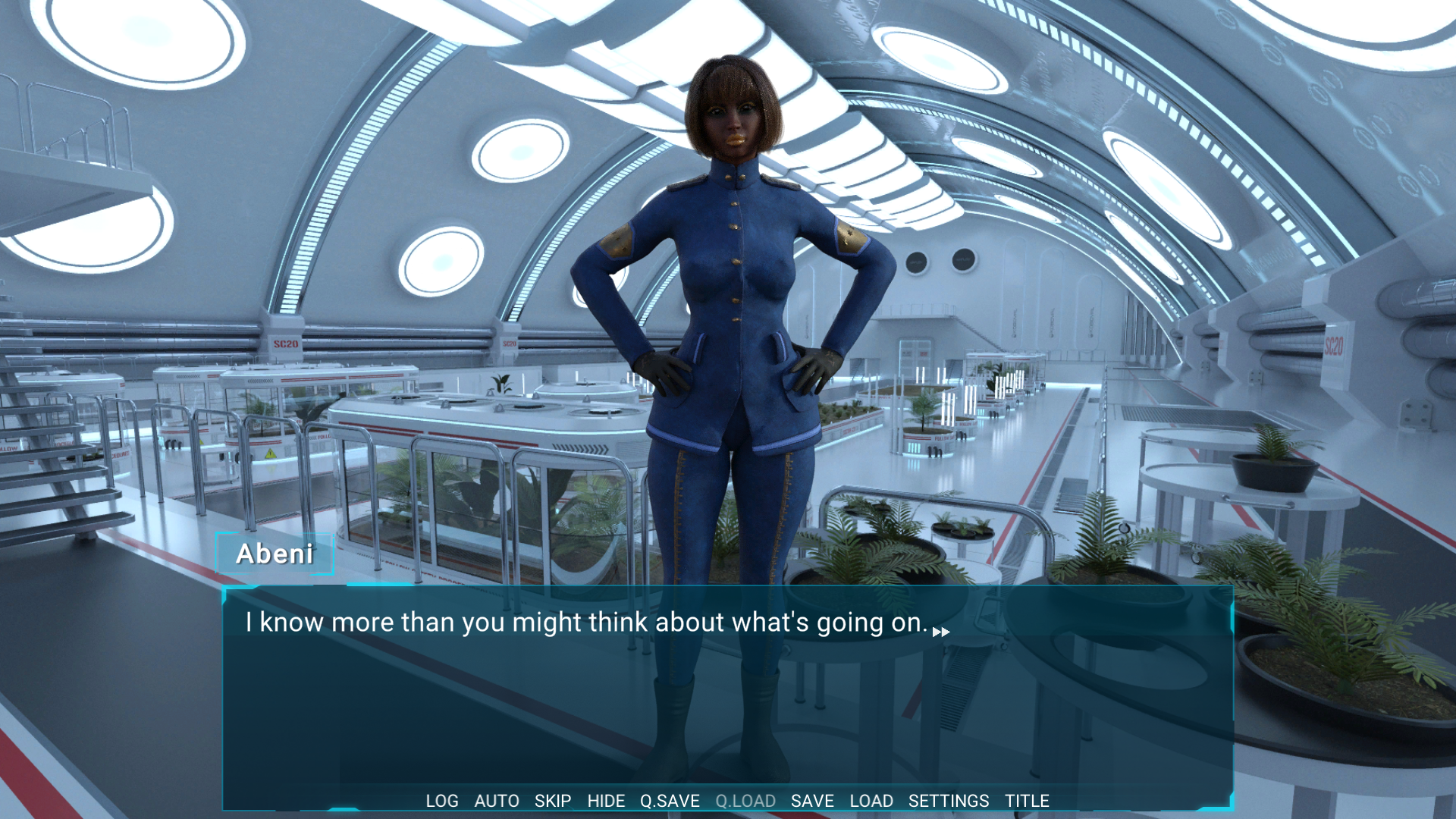 Wishlist Across Kiloparsecs now!
Crossing The Sands
Crossing The Sands is a first-person dungeon crawler RPG and a standlone sequel to Into The Inferno. Release is planned for 2024.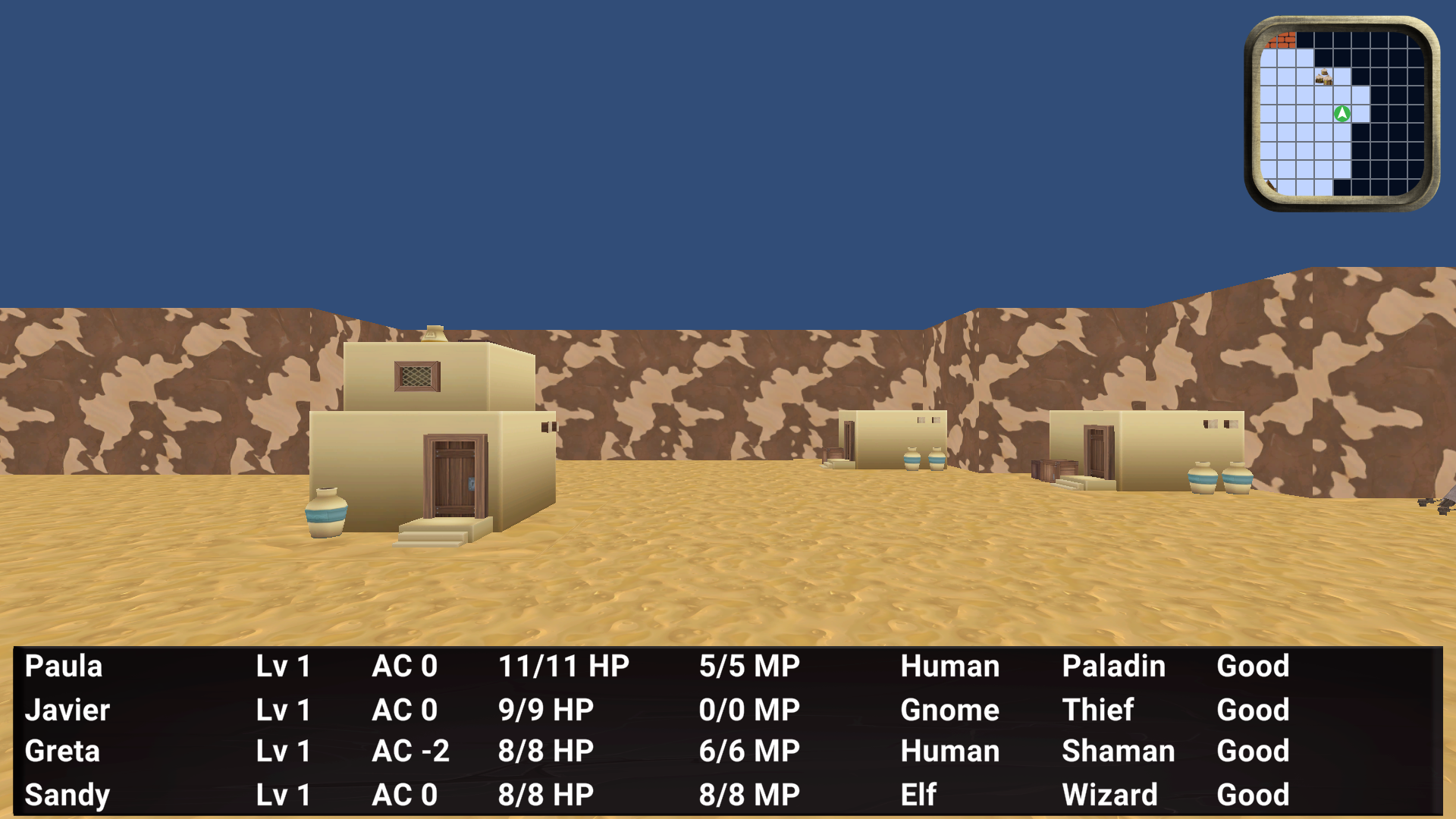 Wishlist Crossing The Sands now!
Glitched Lightning
Glitched Lightning is a top-down science fiction RPG currently in development. Release is planned for late 2024.